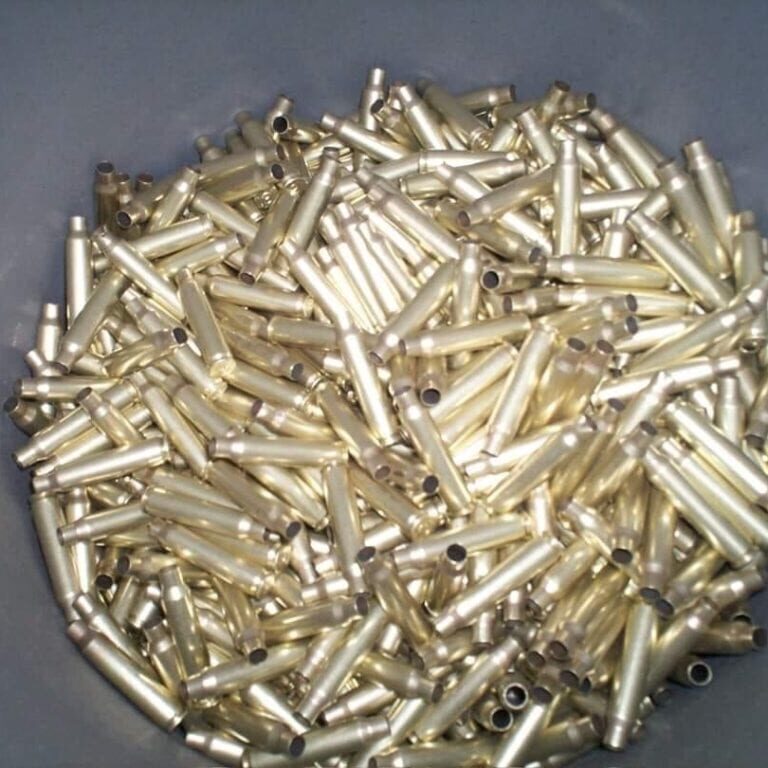 TO OUR CUSTOMERS:
Since 2008 we have been your #1 source for reloading brass! Currently we offer mixed head-stamps on .223/5.56. Superior brass for reloading!! All of our rifle brass is boxer primed with crimped primers. Mixed head-stamps on pistol brass.
We strive for precision and accuracy to keep all other calibers separated from the product you are purchasing. However, it is not always 100% possible due to the volume of business that we do. If you have any problems please let us know and we will do our best to ensure your satisfaction.
Your business is very important to us.
Alan Barrowman, Owner
Hours of Operation

Monday - Friday
08:00 - 16:30 HRS PST
We encourage our customers to email in for support or questions, calls are welcome but may have background noise due to our warehouse.
NO international orders.
Orders from Canada, call to confirm actual shipping costs.
ALTERNATE PAYMENT METHODS:
MONEY ORDER / CERTIFIED CHECK
(Please send E-Mail before sending payment)
We do stand behind our product, but we accept no responsibility for end use of our product. Reloading is a dangerous hobby. Safety precautions are always recommended.