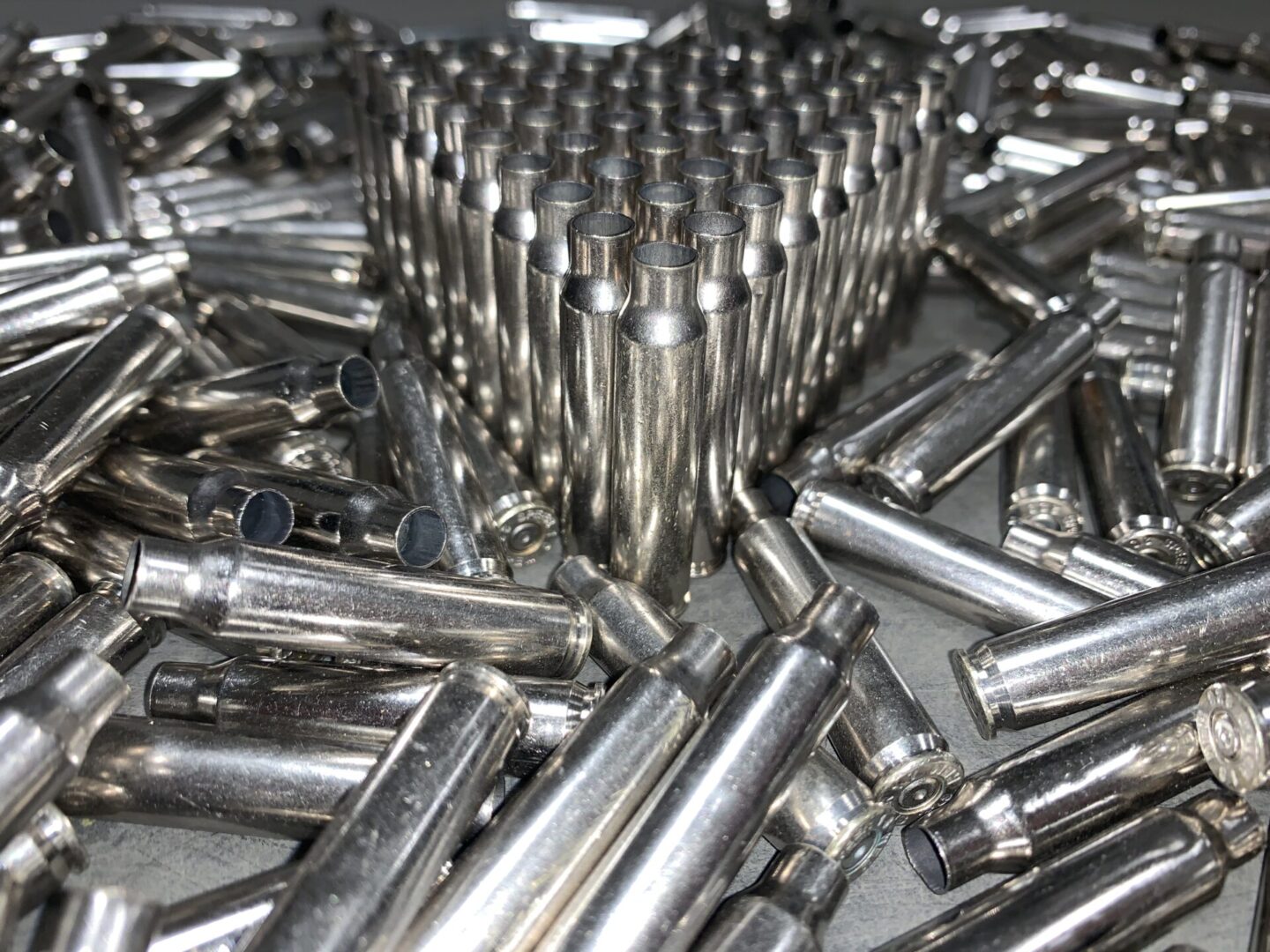 **Currently Lead time for Shipping is about 7 Days**
We are shipping mass quantities daily & Working hard to get your orders out ASAP.
We have plenty of brass, it takes time to fill as many orders as we are currently receiving. We will send tracking info when we ship. Thanks!
Welcome to Precision Brass! We supply an impressive collection of Once Fired Brass Casings for sale, always with Free Shipping Nationwide. We source our brass from Law Enforcement and Military ranges and provide a high quality product with excellent customer service.
.380/ .38 Special / .357 Mag / 9mm / .40 S&W / .45 ACP
5.56mm / .223 / .308 / 7.62 x51
We do not sell live ammunition.
"Praise be to the LORD my Rock, who trains my hands for war, my fingers for battle."
~PSALMS 144:1